Meet Your Practitioners - Dr Kelly Teagle
ODDA Providers Share Their Telehealth Story
Practitioner Spotlight - Dr Kelly Teagle,

Wellfemme
"My initial vision was for a bricks-and-mortar integrated women's health centre with GPs, physios, dieticians, psychologists, etc. all under one roof. A few years ago the harsh realities of setting up such a business led me to change tack. I noticed in my Canberra menopause clinic that assessments were time-consuming but rarely involved actually laying hands on a patient. I started to wonder why it no one was providing these services via Telehealth, and the idea grew from there.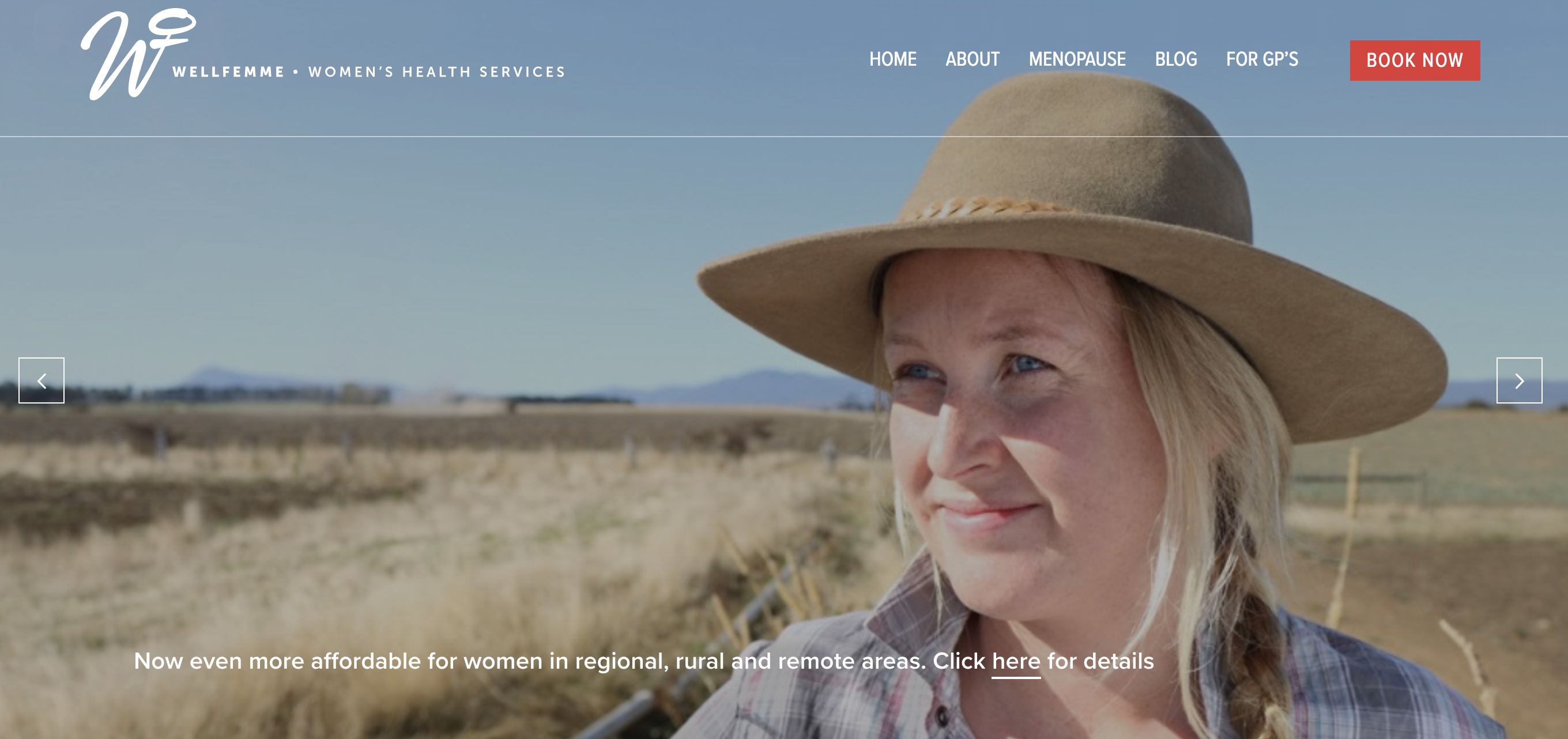 I set up WellFemme so that women who can't find expert help for their menopausal symptoms could get the treatment they need via Telehealth. This is particularly beneficial for women in rural and remote areas but there are still significant barriers to reaching them. I actually presented a poster on this very subject at last year's Australasian Menopause Society Congress in Hobart. Barriers for rural patients include lower overall levels of computer literacy, poorer internet infrastructure, a lack of Medicare rebates, reluctance to accept unfamiliar methods of healthcare delivery and a healthy wariness about internet "charlatans".

WellFemme is growing slowly but steadily. Feedback from patients so far has been overwhelmingly positive; once they discover how easy Telehealth consultations are they absolutely love the convenience and personalised care. Telehealth offers specialised support for GPs and their patients that may not otherwise exist in their local area.
Telehealth will continue to grow, so the pressure will be on Governments to provide adequate legislation and funding to protect and benefit health consumers."
To book an appointment with Kelly, click here.